One of my happiest purchases in my life is my 2016 Winnebago Trend 23L. I got it new in October 2015 at Gerzeny's R.V. World in Nokomis/Florida. It seems to be an RV dealer with the largest selection of small Motorhomes. I love the floor plan with a dry bath, a permanent, deep dining table, good for meals and computer work, a permanent corner bed plus an electrical drop down bed above the dinette, perfect to take a friend along. The only 23 feet in length let me park almost anywhere where a regular pickup-truck could park. The front-wheel driven Dodge Promaster chassis with a low center of gravity and an extremely small turning radius sold me right away. On the highway, I manage an average of 15.5 miles per gallon. The rear hitch can manage 200 pounds of load, which are about ​​​​​​​
2 bicycles on a rack
, or 2000 pound towed, which is about an enclosed 10 foot trailer loaded with a medium size motorcycle, a few bicycles and some other outdoor gear. There are a few 
improvements I made to my Winnebago Trend
.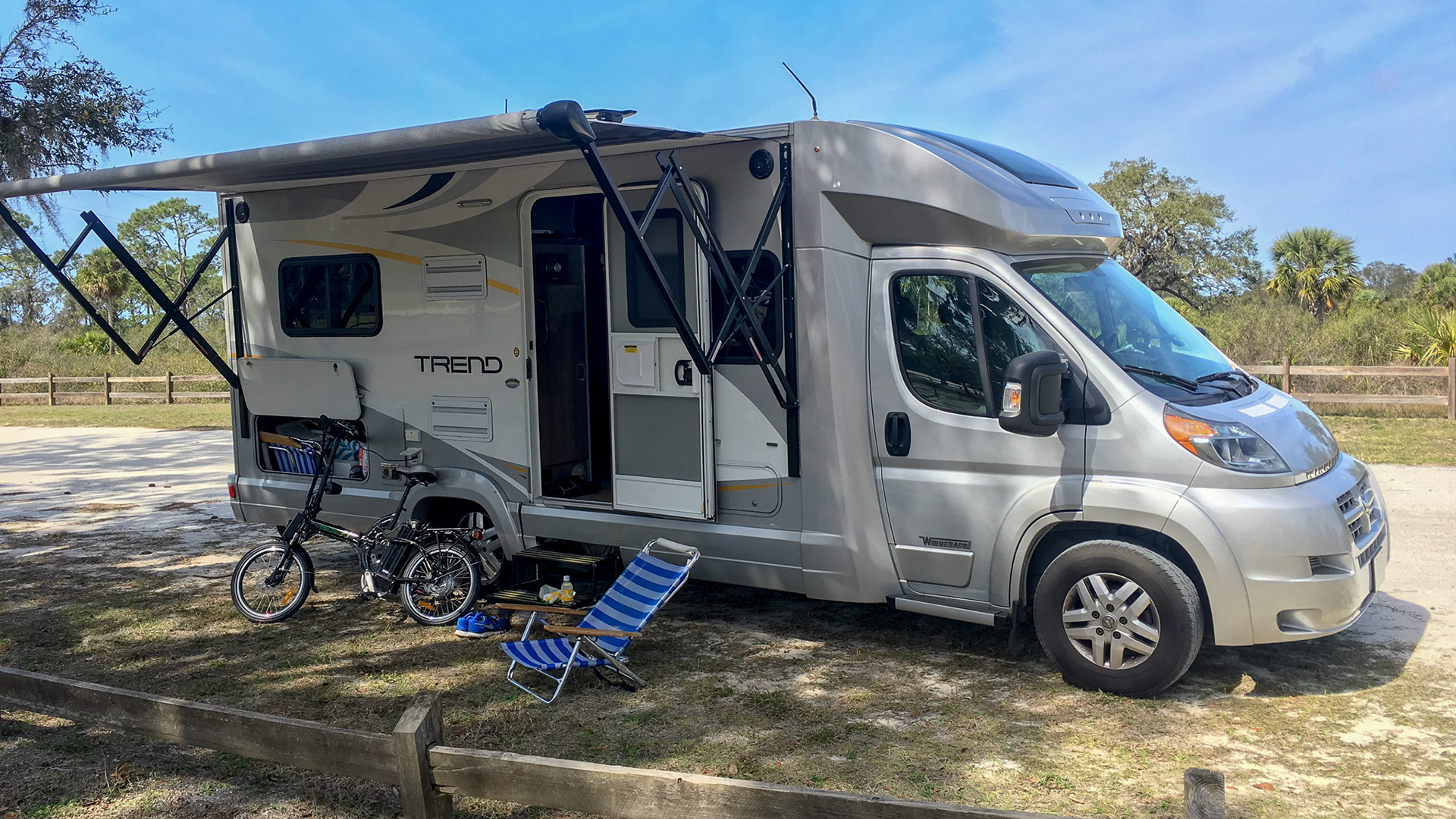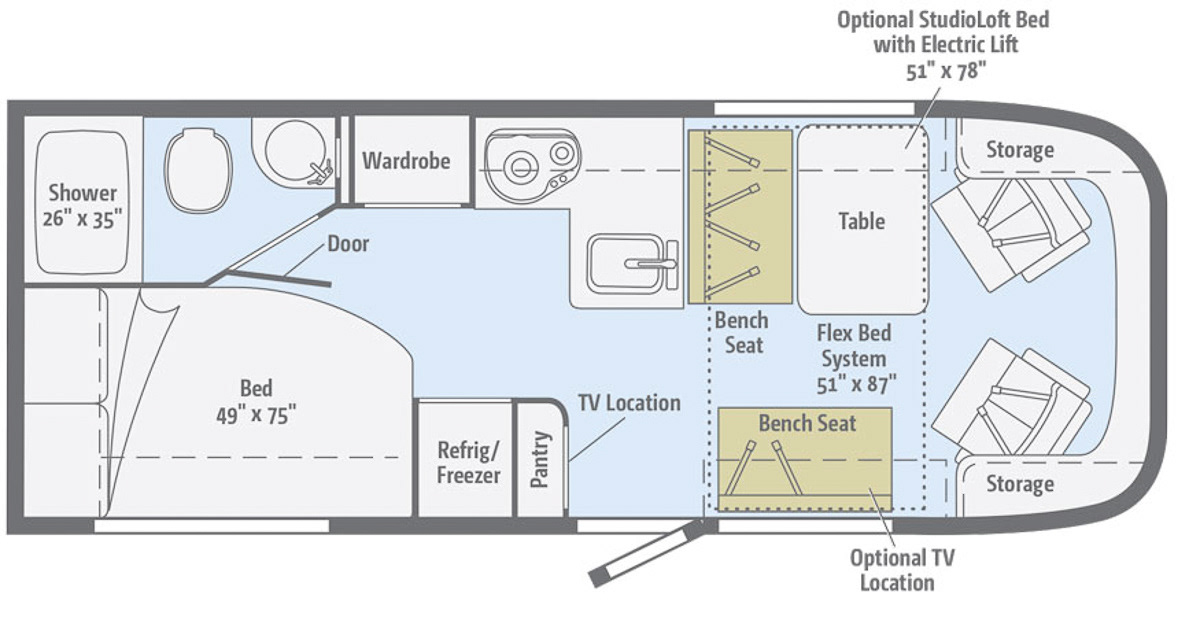 There is a very detailed video from one of the other dealerships for anybody who is interested in all the details of this RV:

GREEN BIKE USA
My 
350W Folding Electric E-Bike
 goes always with me. It fits perfect in the hitch-rack of my RV and becomes very handy to take shorter or longer rides.
In fact mostly I have two of those bikes with me in case a friend likes to join me on a tour.  The lithium battery last easy 50 miles with pedaling support. But you can ride the bike also just by ​​​​​​​throttle, just like a motorcycle, but silent.